Canadian airlines brace for a summer of change as U.S. airlines consider reforms


This article is republished from The Conversation under a Creative Commons license. Read the original article here.

The United States Government Accountability Office (GAO) recently issued a report on the causes of flight disruptions before and after the pandemic. The report also outlined the challenges airlines faced managing and responding to these flight disruptions.
The report was the result of requests made by the U.S. Congress to the GAO to examine key changes in the U.S. passenger airline industry resulting from the pandemic.
For those of us who experienced the chaotic Canadian aviation environment last summer — especially those that used Toronto's Pearson Airport and Montréal's Trudeau Airport — it is difficult to forget the lines of passengers waiting in queues for hours, mishandled baggage and unprecedented flight delays.
For an industry with extensive regulatory oversight provided by the federal government, it has been interesting to examine and contrast the parliamentary efforts made in Canada to address flight disruptions with similar efforts being made by U.S. Congress.
Canadian airline reforms
Canada's Standing Committee on Transport, Infrastructure and Communities held a meeting on Aug. 19, 2022 to hear Omar Alghabra, the minister of transport, voice his concerns about flight delays and cancellations.
The meeting focused on the need to better protect air travellers' rights in the face of such events.
This focus on passenger rights continues to this day. At the end of April, Alghabra announced reforms for the Canadian Transportation Agency's appeal-handling process and the Canadian Transportation Act. Airlines will be required to handle claims and provide a response to complaints within 30 days.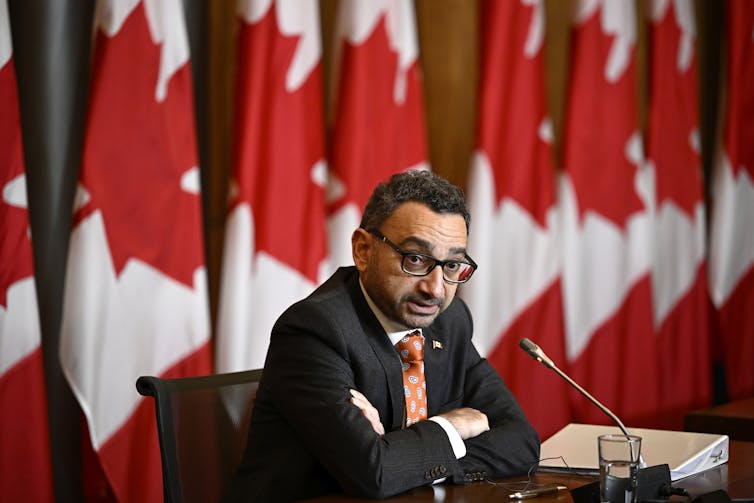 The amendments, which are currently tabled in the House of Commons as part of a budget implementation bill, will affect the penalties air carriers face for violating air passenger protection rights.
In particular, the amendments will increase the maximum fine for violations to $250,000 and charge carriers with the regulatory cost of complaints.
The GAO's analysis and recommendations, by comparison, are much more detailed.
U.S. airline reforms
The U.S. Department of Transportation has recently initiated passenger protection regulation development similar to the ones Canada has had in place since 2019.
However, the Department of Transportation has yet to address specific compensation levels for passengers that have experienced flight delays — provisions that have already been adopted by Canada and are similar to those in effect in the European Union.
An intriguing element of the GAO report is its review of the U.S. Department of Transportation's awareness of airline scheduling practices and how such practices have impacted flight delays and cancellations.
In its report, the GAO stated the department of transportation has the authority to "regulate unfair and deceptive practices of airlines, which includes unrealistic scheduling practices."
The Department of Transportation defines unrealistic scheduling as "the scheduling of flights that airlines cannot generally and reasonably be expected to fulfill."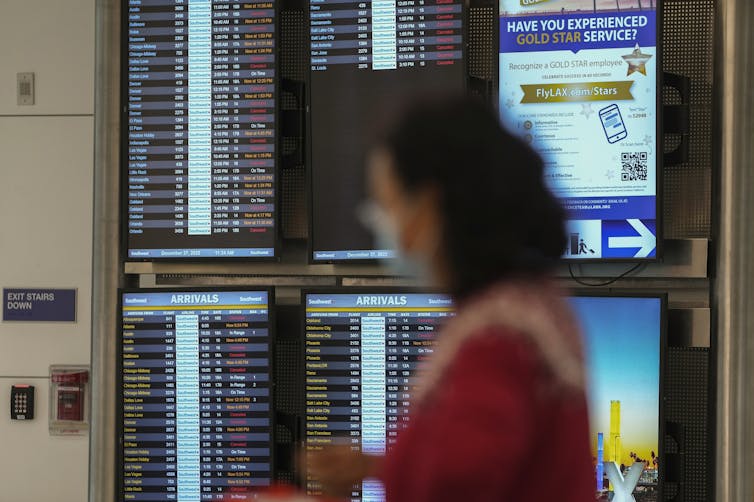 The report concludes that various stakeholders, including several airlines and worker unions, published unrealistic flight schedules, which carriers cannot reasonably be expected to fulfill.
The Department of Transportation indicated it will make an effort next year to build and sustain its oversight and analysis of airline scheduling practices. This will ensure airlines maintain realistic schedules and minimize the impact of flight disruptions on passengers.
Lessons for Canada
It is critical that effort be made to provide fair and meaningful compensation in a timely manner to air passengers that have been subjected to airline delays and cancellations. But it is equally — if not more — important to address the underlying causes of such disruptions.
Effective oversight of published airline schedules must be provided. Canadian air travellers should be able to trust an airline's published schedule — especially as air travellers often purchase tickets long before their flight.
Should Transport Canada step into this oversight role? It might be time to seriously consider establishing a distinct civil aviation authority, separate from Transport Canada.
Canadians' patience with the actions of various organizations in Canada's aviation sector has been wearing thin. At the same time, rumblings of a return to regulation is starting up in the U.S. airline industry.
Canada's experiment with deregulation occurred close to 40 years ago, but airline scheduling oversight might be one of several areas ripe for similar scheduling reforms in the face of airline disruptions.


This article is republished from The Conversation under a Creative Commons license. Read the original article here.