Nepo babies: why nepotism is such a problem for British film and TV – and how to fix it


This article is republished from The Conversation under a Creative Commons license. Read the original article here.

"Nepo babies" (or "nepotism babies") have been the talk of the entertainment industry since New York Magazine's December/January issue, which featured a definitive guide to the: "actors, singers [and] directors who just happen to be the children of actors, singers [and] directors".
Industry connections have always made it easier to break into Hollywood. Academy Award-winning actress Jamie Lee Curtis, daughter of Hollywood stars Janet Leigh and Tony Curtis, recognises that she "clearly had a leg up", while Jeff Bridges, whose father (actor Lloyd Bridges) put him up for parts in his own films, acknowledges that he wouldn't have had the career he has if it wasn't for his famous father. But the problem isn't just American.
Academic research has shown that the British media – and the UK screen industries more broadly – has a problem with accessibility and diversity, which is putting those industries at risk.
The creative industries are vital to the UK economy, accounting for £115.9 billion in 2019. As one of the UK's fastest growing industries, it is estimated that film and high-end television production alone will require between 15,130 and 20,770 additional full-time employees by 2025. But major issues need addressing if the screen industries are to prosper.
Last month, the House of Lords Communications and Digital Committee published its inquiry into challenges affecting creative industries. The report highlighted five priorities, one of which was blind spots in education.
The number of skilled workers and quality of training are two of the biggest issues facing the screen industries. But missing from the report is the question of who has access to education and subsequently gets a job in the industry.
A game of connections
I carried out research into skills gaps and training provision for film and television. Interviewing lecturers and new entrants to the industry revealed concerns about the sector's entrenched nepotism and recruitment practices.
In theory, all social classes can access higher education and develop their knowledge of the creative industries. But in practice the skills that make applicants stand out to production companies (confidence, communication, adaptability) are often gained through extracurricular activities which are more easily accessible to those from affluent backgrounds. As one lecturer told me:
The local students [in the southwest] … are always going to struggle. They're going to struggle economically [and] they're going to struggle in terms of just a lack of exposure to certain worlds.
Middle or upper class students were more likely to have been exposed to a range of extracurricular activities from a young age, allowing them to develop social and cultural capital and the ability to interact with a wide range of people with confidence.
While at university, they often had financial support from parents which enabled them to undertake work experience or spend more time building a portfolio, rather than having to secure a part-time job.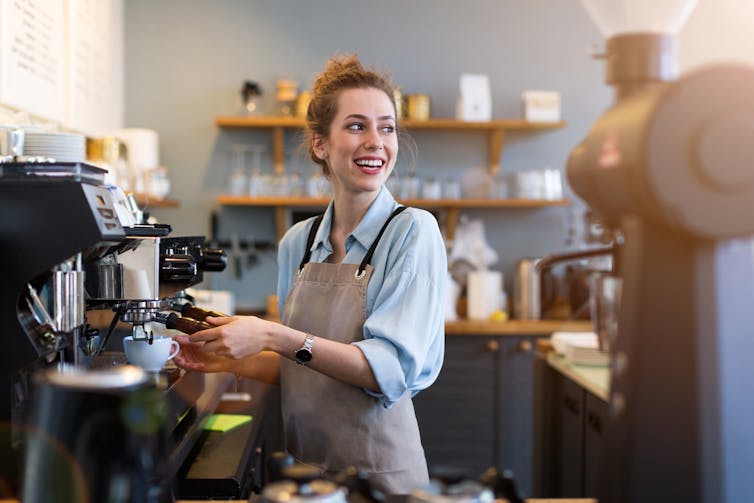 Those whose had parents or family friends in the industry were far more likely to "get on" in the sector. As a production company employee told me, getting a job in this industry is "just about contacting people and networking" – something far easier when students already have connections.
A 2020 report found widespread and persistent class imbalances, with those from privileged backgrounds more than twice as likely to land a creative job. One interviewee told me:
I went into a room of writers and producers. Most of the women of colour that were there – and they were only two or three – were working on Call the Midwife … I thought: 'Gosh, I'm the only northern working class woman in this room. I'm the only northern working class queer woman in this room and the only northern working class queer woman over 50.'
Informal recruitment practices – often used given the short time frames between commissioning a project and starting production – mean employees are less likely to come from working class backgrounds. Producers often use existing networks to find crew or look at film credits to find people who have worked in similar roles. These practices take less time compared to formal recruitment but are more open to nepotism.
It is not enough that skills gaps alone are addressed. Encouraging creativity in schools and improving careers guidance is important, but barriers to entry include: a lack of role models, limited access to extracurricular activities, unequal access to higher education, limited professional skills, a reliance on internships and ill-defined progression pathways.
As my research has established, the industry needs an overhaul. A clear outline of the different types of training should be developed, along with information about how they map onto career pathways.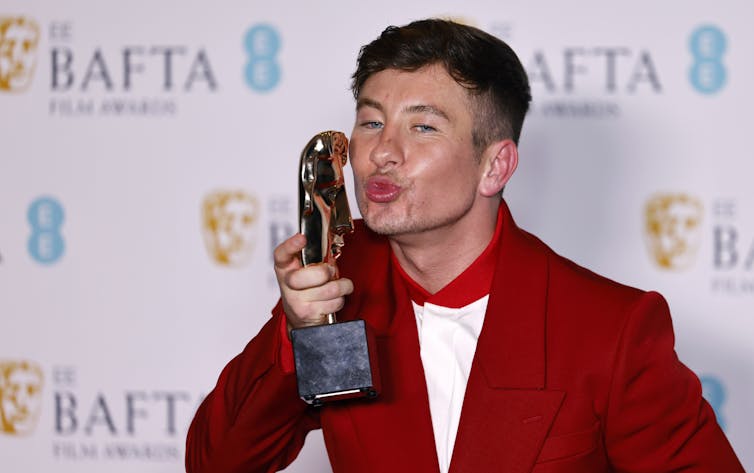 There are different regional needs for skills, that should also be considered. A regional careers guidance service should be developed that understands the skills gaps, training provision and labour market within specific regions. A shared apprenticeship scheme is also needed for the screen industries, which would address issues of access and inclusion as well as skills gaps.
At this year's BAFTAs, Barry Keoghan – who won best supporting actor for his role as Dominic in The Banshees of Inisherin – was hailed by GQ magazine as the "anti-nepo baby star that Hollywood needs". The article pointed to Keoghan's childhood in the Irish foster care system, concluding that: "He worked his way up, which is all you can do when life doesn't hand you a ladder."
As much as Hollywood loves a rags-to-riches story, Keoghan is just one person who's made it in an industry beset by nepotism, compared to hundreds who haven't. If the UK screen industry is to continue to grow, it needs diversity in all stages of production.


This article is republished from The Conversation under a Creative Commons license. Read the original article here.