The sale of publisher Simon & Schuster is good news for staff and authors, but the long-term implications are uncertain


This article is republished from The Conversation under a Creative Commons license. Read the original article here.

A year after the US Department of Justice blocked the merger of two of the world's biggest publishers, a New York-based private equity investment firm, Kohlberg Kravis Roberts & Co., has agreed to buy Simon & Schuster.
Even though the US$1.62 billion (AU$2.47 billion) purchase price is lower than the previous US$2.2 billion Penguin Random House was prepared to pay a year ago, the deal is likely to go ahead.
This must be a huge relief for staff and authors. It brings to an end Paramount Global's three-year search for a new owner for the publisher, which was no longer seen as a core business for the multinational media and entertainment conglomerate.
For Kohlberg Kravis Roberts & Co. (KKR), Simon & Schuster is an attractive investment. In 2022, it reported record revenues of US$1.1bn.
The New York–based publisher also comes with considerable cultural caché. Founded in 1924 by Richard L. Simon and M. Lincoln Schuster, the company is the fourth largest publisher in the United States. It has published countless commercially successful and critically acclaimed authors, including Annie Proulx, Stephen King and Bob Woodward.
This is not the first time that KKR invested in a book-related business. Between 2018 and July 2023, the firm owned RBMedia, the largest audiobook publisher in the world.
In 2020, it invested in OverDrive, a digital reading platform that provides access to ebooks, audiobooks, magazines and other digital media to libraries and schools globally.
If the deal is approved, Simon & Schuster will become part of a portfolio of content-oriented media businesses, including a video game and software developer, a digital media company, a film production company, and other content production and creativity platforms.
Publishing lecturer Franscois McHardy, former head of publishing at Booktopia, told me that the firm's interests in audiobooks and ebooks will allow it to leverage Simon & Schuster's back catalogue, provide "some overdue competition" to the Amazon-owned Kindle and Audible brands, and potentially "take a dominant position in the library market, which is growing fast".
What does it mean for staff?
The sale of Simon & Schuster would appear to be good news for its workforce. A merger with another publisher would have inevitably resulted in staff layoffs and redundancies. The new buyer has expressed interest in supporting further growth of Simon & Schuster, domestically and internationally, as well as maintaining editorial independence.
As part of the deal, Simon & Schuster employees will receive an opportunity to participate in a broad-based employee share ownership plan, which gives staff the option to become shareholders and benefit from the company's success. KKR has successfully used this strategy since 2011 to improve engagement within more than 30 companies in its portfolio.
While such arrangements seem innovative in the context of the publishing industry, the model has a long history. In the United States, it can be traced back to the 1790s – though it is Louis O. Kelso, a lawyer and political economist from San Francisco, who is commonly credited with inventing employee ownership plans in the 1950s to democratise access to capital credit.
The model has since been used by myriad start-ups in various industries to manage salary costs and develop a culture of ownership in their staff, though larger, well-established and publicly listed companies are more likely to offer broad-based employee arrangements in a bid to attract and retain top employees.
Such arrangements have been associated with better firm performance, higher productivity, lower employee turnover, and higher job satisfaction.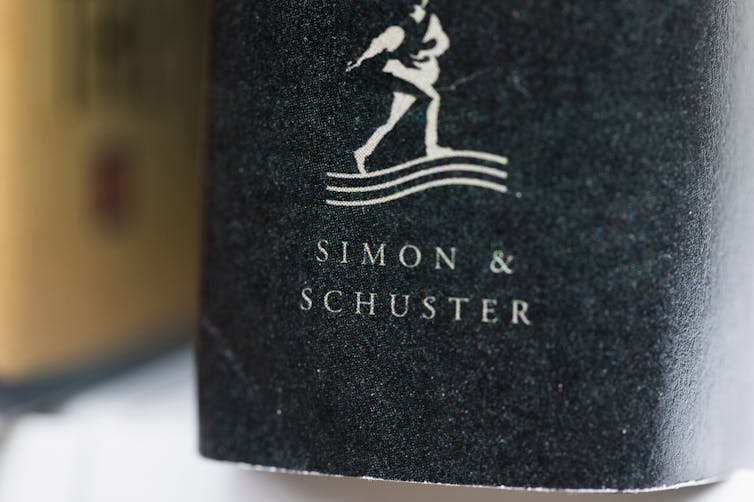 ---


Read more:
Friday essay: the remarkable, prize-winning rise of our small publishers


---
What does the future hold?
The deal secures Simon & Schuster's future as a separate business entity. This is good news not only for its workforce, but its authors.
It marks a welcome pause in the wave of mergers and acquisitions that started in the 1960s, transforming the landscape of trade publishing. By the 1990s, as John Thompson observes in Merchants of Culture: The Publishing Business in the 21st Century,
from dozens of independent publishing houses, each reflecting the idiosyncratic tastes and styles of their owners and editors, there were now five or six large corporations, each operating as an umbrella organization for numerous imprints […] with varying degrees of autonomy depending on the strategies and policies of the corporate owners.
Industry consolidation has been associated with decreased competition in the marketplace, and diminished diversity and choice in the publishing landscape. This has, in turn, driven down authors' advances. Diminished payments and reduced professional opportunities for writers were among the reasons the proposed merger of Simon & Schuster and Penguin Random House was blocked in 2022.
It will be interesting to see how KKR's long-term strategy unfolds. There is genuine publishing experience behind the deal: the advisor and chair of their media division is Richard Sarnoff, former executive vice-president and CFO at Random House.
It will be also interesting to see if the employee ownership model delivers on its promises. The sale may be an exciting opportunity to reinvigorate an industry, which has been beset by low salaries, burnout, and high rates of mental illness.
However, as McHardy cautions,
ultimately private equity's model is to buy at a discount (which they have), hold for 4–7 years while they "restructure" the business (i.e. strip cost, a.k.a. scale down workforce, liquidate assets, and reduce investment), and then resell at a profit.


This article is republished from The Conversation under a Creative Commons license. Read the original article here.